Kuttu Ki Kachori Recipe – Singhare ki Kachori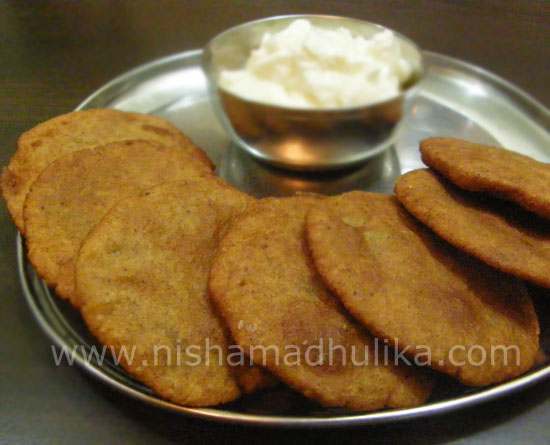 We are required to follow a specified diet during fasts, and what if you get to eat  various different dishes without breaking the laws of fast.  Today we will make Singhare Kachori so you have something different to eat during 9 days of Navratri Fasting.
हिन्दी में पढिये : Kuttu Ki Kachori Recipe – Singhare ki Kachori
Ingredients for Kuttu Ki Kachori  or Singhare ki Kachori
Singhare or Kuttu Flour - 200 gms or 1 cup.
Potato - 4 (boiled)
Green Chilli - 1 (chopped)
Ginger - 1  inch (grated)
Black pepper - 1/4 tea spoon
Amchoor - 1/4 tea spoon (optional)
Saindha salt - 1 tea spoon
Oil or Ghee -  to fry
Method-  How to make Kuttu Ki Kachori - Singhare ki Kachori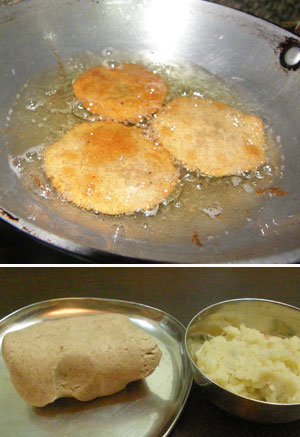 Sieve the flour and add salt, 2 tea spoon oil and knead it.
Peel boiled potatoes and mash it well with green chilli, ginger, black pepper, amchoor powder, and saindha salt. This mash will be used as a filler for the Kachori.
Make small balls of the dough. Take one ball, press it with your hands and make a dent into it.  Fill it with the 1 table spoon filler and fold from the edges. Increase the size of the kachoris by pressing it with hands. Repeat the step with rest of the balls.
Take a deep pan and heat oil or ghee into it. Put 3-4  kachoris in one time into the pan and fry them by flipping the sides continuously, till they turn brown in colour. Take them out on a plate and fry rest of the kachoris in the same manner.
Hot and crispy Singhara Kachori is ready. You can serve with Aloo ki sabzi or curd.
इस रेसीपी को हिन्दी में पढिये
Kuttu Atta ki Kachori recipe in Hindi

Tags
Categories
Kuttu Ki Kachori Recipe – Singhare ki Kachori
Nisha Madhulika
Rating:

5.00

out of

5