Heeng | Hing | Asafoetida । Asafetida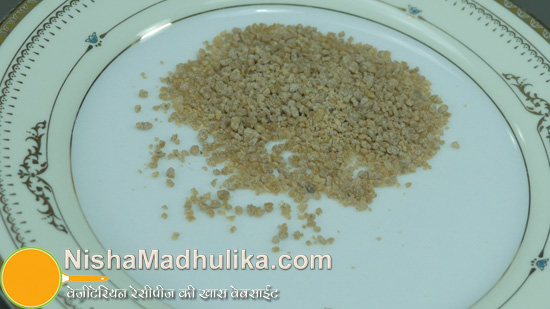 Asafoetida is an essential spice used in Indian recipes. It adds flavor to your food and is benefecial for health too.
हिंदी में पढ़िए - हींग । Heeng | Hing | Asafoetida । Asafetida
Various Names of Asafoetida
It is known as heeng in Hindi. It is known as Hindung in Sanskrit, Heeng in Hindi, Marathi, Gujarati and bangla. Ingu in Kannada, Yang/ Saap in Kashmiri. It is known as Kayam and Perungayam in Malayalam. Haingu in Oriya, Inguva in Telugu.
Varieties of Asafoetida
Raw Asafoetida is white in color. It gradually changes color. Firstly it is yellow then red and finally it is brown. Raw asafoetida has a very strong smell to it. IT is used in various forms such as asafoetida powder, asafoetida paste, asafoetida oil. The roots of this plant is also used as a medicine.
How to store Asafoetida
Store it an air tight container. If kept open its fragrance escapes.
Do not let any moisture in, Else it turns out bad.
Open the container with dry hand and use dry sppoon for taking it out.
Thing to care while buying Asafoetida
As the asafoetida might also be adulterated, make sure it has a strong smell to it while you buy it in open.
Where to Buy Asafoetida
Asafoetida is available at any grocery store in stick or powder form. You can also purchase it online.
Uses of Asafoetida
Due to its strong smell and flavor Asafoetida is an essential spice. The sweet and spicy digestive pills are relished by all. Asafoetida improves digestion and keeps your bowel clear. If you have stomach ache have it with a bit of salt and it will be relieving. If you have tooth ache or cavity then it also relieves you from tooth ache if pressed against teeth.
Culinary uses of Asafoetida
Mango Pickle with asafoetida
Aam ka Heeng Wala Achar - Mango Pickle with Asafoetida
Potato fry with asafoetida
Hing Jeere ke Aloo - Potato fry with Asefetida and cumin seeds
Basic gravies for Curry
Basic Gravies for Curry - Part 1 । विभिन्न प्रकार की ग्रेवी - 1 । Vegetarian Curries and Gravies
Masala Water for golgappa
Pani Puri ka pani | गोलगप्पा का पानी बनाने की विधि | Pani Poori ka Meetha Pani
Spicy Amla chutney
Spicy Amla Chutney Recipe | आंवला की तीखी चटनी । Spicy Indian Goosberry Chutney

Tags
Categories
Heeng | Hing | Asafoetida । Asafetida
Nisha Madhulika
Rating:

5.00

out of

5