Rice Kachri, chawal ke phool, Tandalachi Kurdai Recipe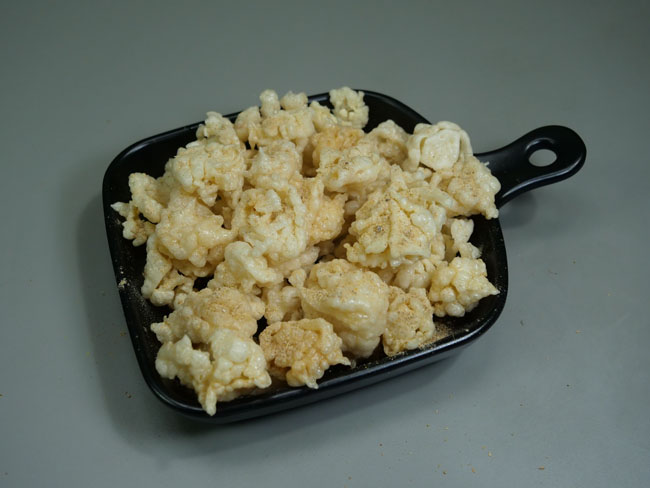 Today we are going to make rice kureri to eat during tea or for snacks. It is very easy to make them and they are very tasty to eat. During summer, I often feel like eating something crispy, which does not take time to make. So you too make rice kureri with this easy recipe and enjoy its taste with your family.
Ingredients for Rice Kurairi-Phoolwadi
Rice - 1 cup (200 grams)
Salt - Salt - 1 tsp
Baking Soda - 1 Pinch
and oil for frying
Process of making the Batter
Wash and soak 1 cup of raw rice thoroughly overnight. Then take out its water and put it in the mixer jar. Also, add ½ cup of water and grind it into a smooth paste. Then add paste, 4.5 cups of water, 1 tsp of salt and 1 pinch of baking soda to the pan and mix it well.
Then turn on the flame and cook it on high flame while stirring continuously. When it cooks well and thickens, turn off the flame and let it cool down a bit.
Process of drying Kureri
Grease them by pouring oil on the plate. Now take out half the batter in a bowl and keep the rest of the batter covered. Take out the extracted batter little by little from the edge and place it on the plate. Grease the plates and break the batter in the same way.
Now keep the plates in the sun to dry for 3 days. When completely dry, store them in any container.
Process of frying Kureri
Heat oil in a pan, the oil should be very hot and the flame should also be high. Put as many crispy pieces as you can in hot oil and fry them. In this way the rice kurairi will be ready. Serve them and enjoy their taste.
Suggestions
Grind the rice finely.
Measure the water while cooking the rice.
Baking soda has to be measured.
While cooking the batter, cook it while stirring continuously, no lump should come in it.
Rice Kachri, chawal ke phool, Tandalachi Kurdai Recipe

Tags
Categories
Rice Kachri, chawal ke phool, Tandalachi Kurdai Recipe
Nisha Madhulika
Rating:

5.00

out of

5