Crunchy Milk Rusk Recipe | Homemade Rusk Recipe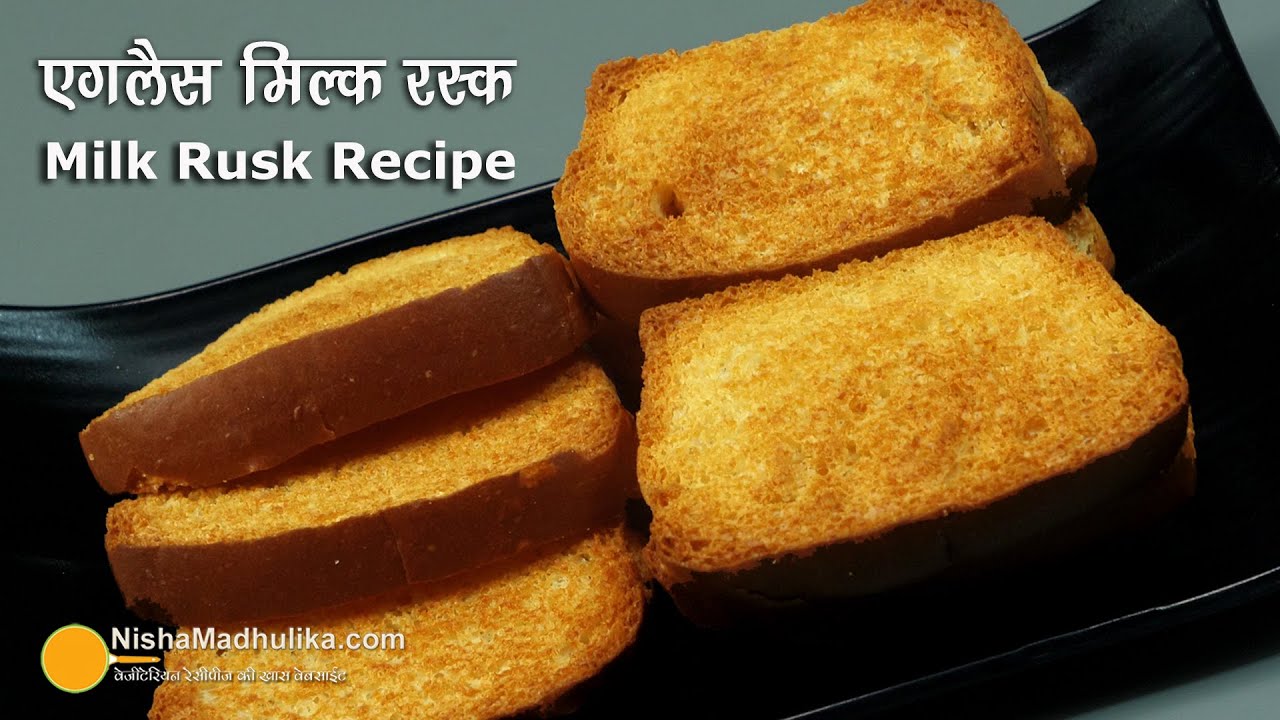 Rusk (aka toast) is a bread baked twice at different temperatures to make them super crispy and crunchy. Rusk is loved and enjoyed with a cup of tea or milk by both kids as well as adults. So, let's prepare milk rusk at home.
Ingredients for Milk Rusk
Sugar Powder - 2 tbsp
Refined Flour - 1 Cup (125 grams)
Full Cream Milk - 1/2 Cup + 1/2 tbsp
Salt - 1 Pinch
Instant Active Yeast - 1 tsp
Oil - 2 tbsp
Milk Rusk Recipe
In 1 cup of maida, mix 2 tbsp of sugar powder, 2 tbsp of milk powder, 1-pinch salt, and 1 tsp of active dry yeast. Add lukewarm water gradually to the maida and prepare a soft dough.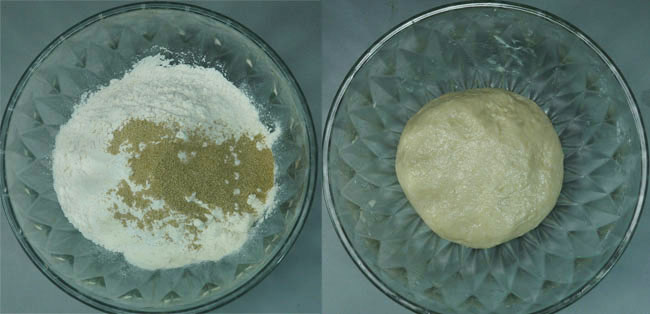 We took 1/2 cup of water for kneading and around 1.5 tbsp of water is left. Knead the dough with a little oil to make it soft. Cover and leave the dough for 1 or 1.5 hours to set in a warm place.
After 1.5 hours, take the dough out on a board, apply oil, and knead the dough for 5-6 minutes.
Suggestion: If the dough is too soft, add 1-2 spoons of dry maida and add 1-2 spoons of water if it is too stiff.
Spread the dough into a big round sheet. Fold the sheet from the bottom towards the top into a log. Take a baking container, lay butter paper, and brush oil over it.
Alternative: You can use plain paper instead of butter paper.

Keep the dough log in the container, cover it with a cloth, and keep it in a warm place. After an hour, the dough will puff, and we will bake it.
Preheat the oven at 170° centigrade for 8 minutes. Place the log tray inside the oven and bake it at 170° centigrade for 10 minutes.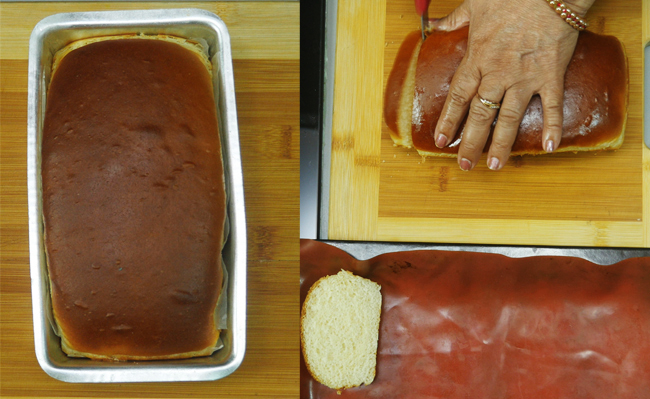 After 10 minutes, turn the tray around and bake it for another 5 minutes. Brush oil over the bread after 5 minutes, cover, and leave the bread for 30 minutes to cool down.
After 30 minutes, take the bread loaf out from the container and discard the butter paper. Cut the bread loaf into slices using a knife.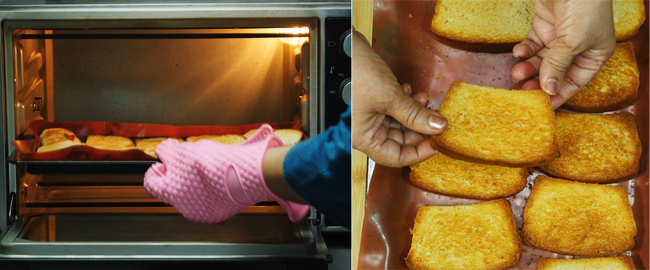 To make bread slices crispy, we will bake them at 170° centigrade for 15 minutes. Flip the bread slices after 15 minutes and crisp them at 160° centigrade for 10 minutes.
Crispy milk rusks are ready to be served. Store them in an airtight container once cool down and enjoy them for 15-20 days.
एगलैस मिल्क रस्क टोस्ट । Crunchy n Crispy Milk Rusk | Homemade Rusk Toast Recipe | Tea Time

Tags
Categories
Crunchy Milk Rusk Recipe | Homemade Rusk Recipe
Nisha Madhulika
Rating:

5.00

out of

5