Batla Kachori Recipe | Green Peas Kachori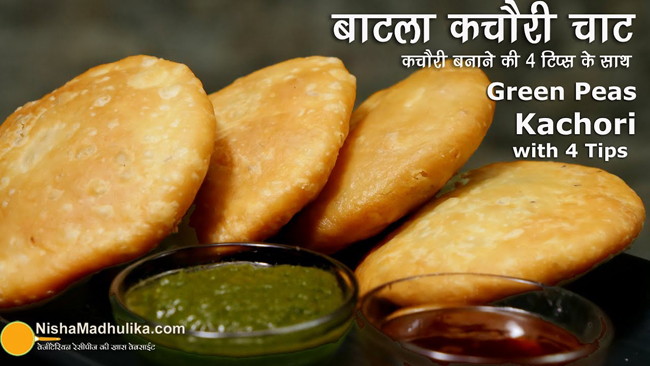 Batla Kachori is a crispy deep-fried snack prepared with refined flour and stuffed with Masaledar peas (Matar) stuffing. You can serve green peas Kachori with chutney or prepare a chaat and then serve it. So, let's get started!
Ingredient for Batla Kachori
For‌ ‌Dough:‌ ‌
Refined‌ ‌Flour‌ ‌-‌-‌ ‌2‌ ‌Cup‌ ‌(250‌ ‌grams)‌ ‌
Salt‌ ‌-‌ ‌1/2‌ ‌tsp‌ ‌
Carom‌ ‌Seeds‌ ‌-‌ ‌1/2‌ ‌tsp‌ ‌
Desi‌ ‌Ghee‌ ‌-‌ ‌1/4‌ ‌Cup‌ ‌(60‌ ‌ml)‌ ‌
For‌ ‌Stuffing:‌
Peas‌ ‌-‌ ‌1.5‌ ‌Cup‌ ‌
Oil‌ ‌-‌ ‌ ‌2‌ ‌tbsp‌ ‌
Cumin‌ ‌Seeds‌ ‌-‌ ‌2‌ ‌tsp,‌ ‌coarsely‌ ‌ground‌ ‌
Fennel‌ ‌Seeds‌ ‌-‌ ‌2‌ ‌tsp,‌ ‌coarsely‌ ‌ground‌ ‌
Coriander‌ ‌Seeds‌ ‌-‌ ‌2‌ ‌tsp,‌ ‌coarsely‌ ‌ground‌ ‌
Green‌ ‌Chilli‌ -‌ ‌2‌ ‌-‌ ‌3,‌ ‌finely‌ ‌chopped‌ ‌
Ginger‌ ‌-‌ ‌2‌ ‌tsp,‌ ‌grated‌ ‌
Black‌ ‌Pepper‌ -‌ ‌1/2‌ ‌tsp,‌ ‌coarsely‌ ‌ground‌ ‌
Red‌ ‌Chilli‌ ‌-‌ ‌1‌ ‌tsp,‌ ‌coarsely‌ ‌ground‌ ‌
Salt‌ ‌-‌ ‌1‌ ‌tsp‌ ‌
Dry‌ ‌Mango‌ ‌Powder‌ -‌ ‌3/4‌ ‌tsp‌ ‌
Garam‌ ‌Masala‌ ‌-‌ ‌1/2‌ ‌tsp‌ ‌
And‌ ‌
Oil‌ ‌for‌ ‌Frying‌
Batla Kachori Recipe
In 2 cups of refined flour (maida), add 1/2 tsp of salt, 1/2 tsp of carom seeds (after crushing), 1/4 cup of ghee, and mix well. Take moyan (ghee/oil) after measuring, which should always be 1/4 of maida quantity.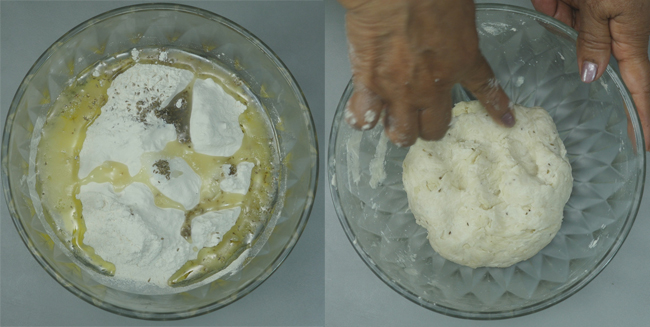 Add water gradually and prepare a soft dough. We have used more than 1/2 cup of water for kneading the dough. Cover and leave the dough for 20 minutes to set. Meanwhile, prepare the stuffing for Kachoris.
Take 1.5 cups of fresh green peas and ground them coarsely. Take a pan and heat 2 tbsp of oil in it. Add 2 tsp of coarsely crushed cumin seed, fennel seeds, and coriander seeds to the pan.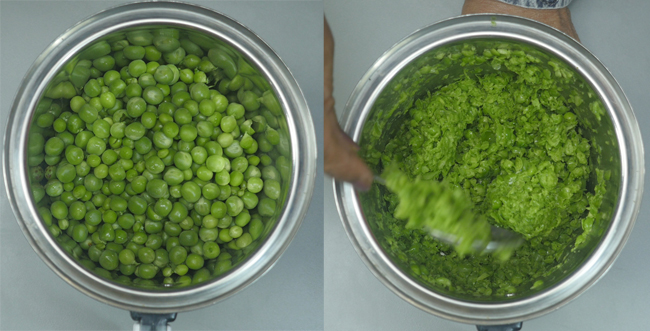 Then, add 2-3 finely chopped green chilis, 2 tsp of grated ginger, 1/2 tsp of crushed black pepper, and roast everything over medium heat. Add ground peas, 1 tsp of crushed red chili, 1 tsp of salt, 3/4 tsp of dry mango powder, 1/2 tsp of garam masala, and saute everything over the low-medium flame for 7 minutes.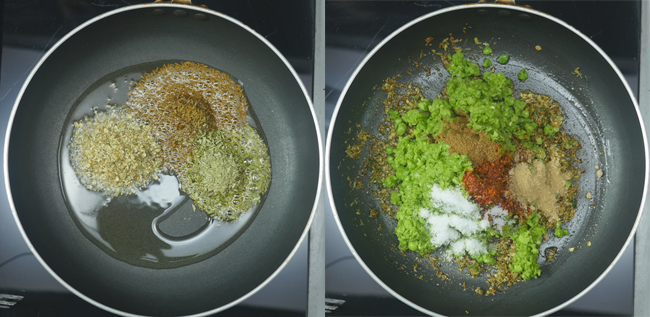 Take the stuffing out on a plate and make balls from it once cool down. Then, knead the dough a little and divide it into portions.
Pick a portion of dough, roll it between your palms, and give it a bowl shape. Add a stuffing ball and cover it by collecting the corners. Press the stuffed ball between your palms and give it a kachori shape.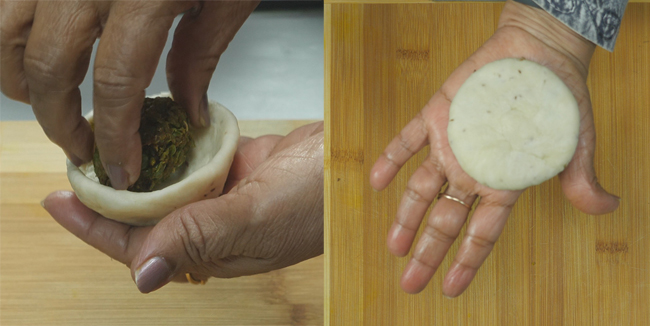 When the oil is slightly hot, add kachoris to the Kadai and fry them without touching them till they come up to the surface. Once the Kachoris puffs up, turn them around and fry them till golden brown from both sides.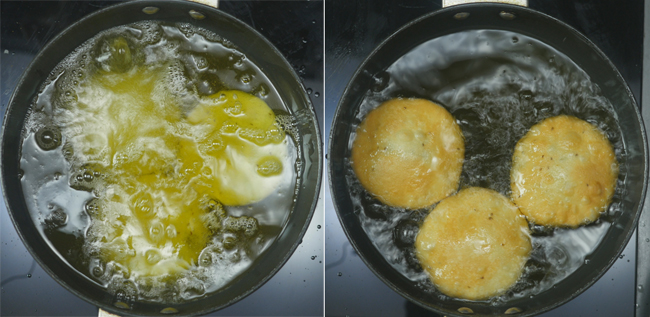 Take the kachoris out once golden brown and fry another batch similarly. Each batch will take 10-12 minutes to fry up. Matar Kachoris are ready to be served. Serve hot with green coriander chutney, sweet chutney, and curd.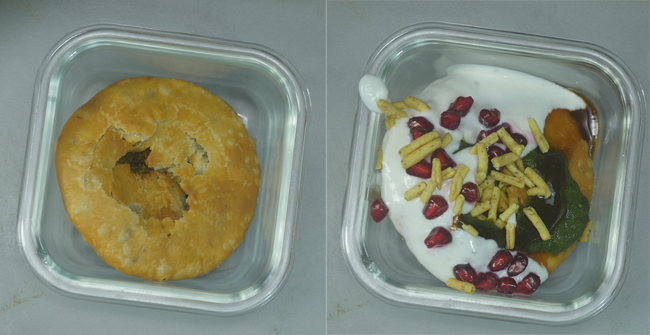 To prepare chaat, break the kachori from the center, add sev, green chutney, sweet chutney, curd, pomegranate seeds, and a little more sev to it. Matar Kachori Chaat is ready to be served.
हरे मटर की खस्ता कचौरी चाट । 4 Tips to make puffy Khasta Kachori| Batla Kachori | Green Peas Kachori

Tags
Categories
Batla Kachori Recipe | Green Peas Kachori
Nisha Madhulika
Rating:

5.00

out of

5