Garadu Chat & Garadu Chaat Masala Recipe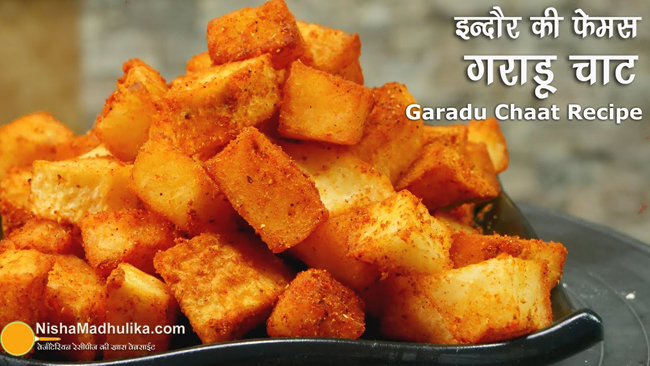 Garadu Chaat is a winter-special recipe famous in Indore city as a super delicious street specialty. In this article, you will know the way to prepare Garadu chaat and Garadu chaat masala. It is not only delicious but nutritious too. So, let's get started!
Ingredients for Garadu Chaat:
Garadu/Tapioca/Yam - 500 gms
Salt - 1 tsp
and
Oil for Frying
Ingredients for Garadu Chaat Masala:
Cumin Seeds - 1 tsp
Coriander Seeds - 1 tsp
Fennel Seeds - 1 tsp
Black Pepper - 1/2 tsp
Cinnamon - 1-inch stick
Cloves - 4
Black Cardamom - 2
Asafoetida - 1 pinch
Turmeric Powder - 1/2 tsp
Salt - 1 tsp
Black Salt - 1 tsp
Sugar - 1 tsp
Red Chilli Powder - 1.5 tsp
Ginger Powder - 1/2 tsp
Lemon Juice - 1/2 lemon
How to prepare garadu chat & garadu chaat masala recipe?
Thoroughly wash and dry 3 Garadus/yams. Apply oil to your hand and peel the black cover of the yams. Slice the yams into 1/2 inch thick slices.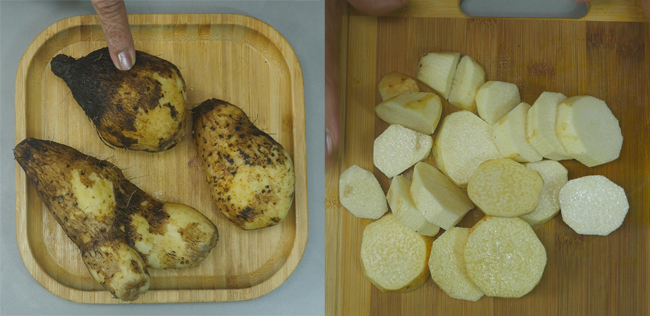 Put yam slices in the cooker to cook. Add 1 cup water, 1 tsp of salt to the pressure cooker and cook the yams for a whistle. Turn off the heat after a whistle and wait for the cooker's pressure to clear.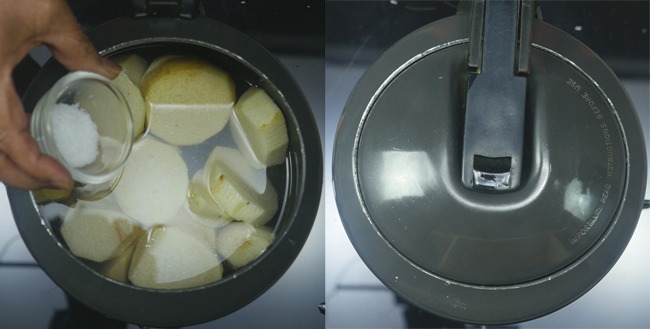 Meanwhile, heat a pan to prepare Garadu chaat masala. Dry roast 1 tsp of cumin seeds, 1 tsp of coriander seeds, and 1 tsp of fennel seeds over low-medium heat.
Add 1/2 tsp of black pepper, 1-cinnamon stick, 4-cloves, 2-black cardamom seeds to the pan and dry roast everything for another 1/2 minute. Turn off the flame, add 1-pinch hing, and mix well.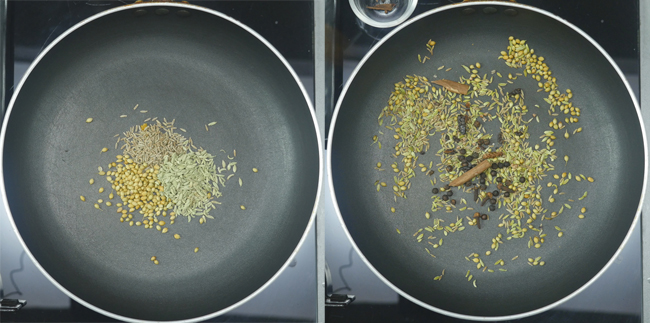 Once the spices cool down, put them in the food processor and add other spices too. Add 1/2 tsp of turmeric powder, 1 tsp of salt, 1 tsp of black salt, 1 tsp of sugar, 1.5 tsp of red chili powder, and 1/2 tsp of ginger powder to the food processor and grind into a fine powder.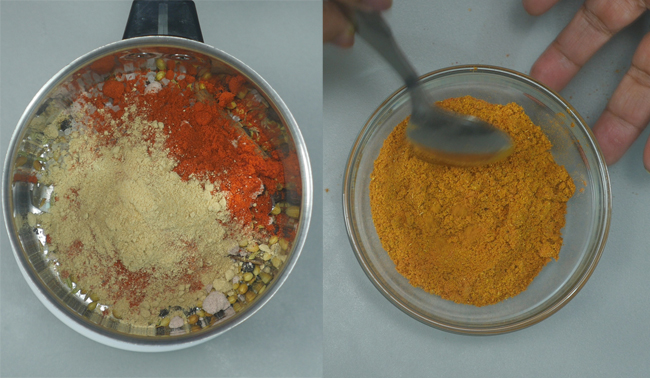 Transfer the yams to the strainer from the cooker and drain out the water. Pour fresh water over the pieces of yams and wash them. Take the yam pieces out on a board and allow them to cool down.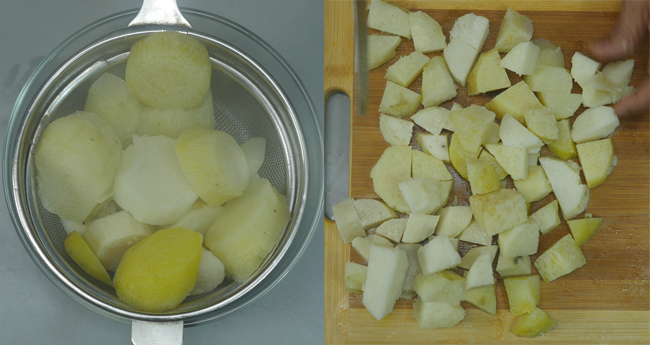 Cut the yams into small chunks and heat the oil for frying. We need medium-high hot oil and flame for frying yams. When the oil is hot, add enough yams to the Kadai and fry them lightly without touching for a few minutes.
After a few minutes, stir the yam pieces and fry them till golden brown from all sides. Fry all the yam pieces similarly; each batch will take 10 minutes to fry up nicely.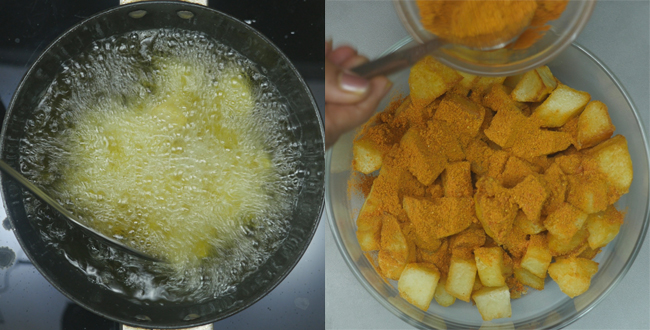 Transfer the fried yams to a bowl, add 2-3 tbsp of garadu masala and mix well. Add 1/2 lemon juice for sour and delicious taste. Garadu chaat is ready to be served. Enjoy crispy garadu chaat with your family and friends.
इन्दौर की मशहूर गराडू चाट रेसीपी । Garadu Chat & Garadu Chaat Masala Recipe |Winter Recipe Fried Yam

Tags
Categories
Garadu Chat & Garadu Chaat Masala Recipe
Nisha Madhulika
Rating:

5.00

out of

5