Crushed Peanut Chikki Recipe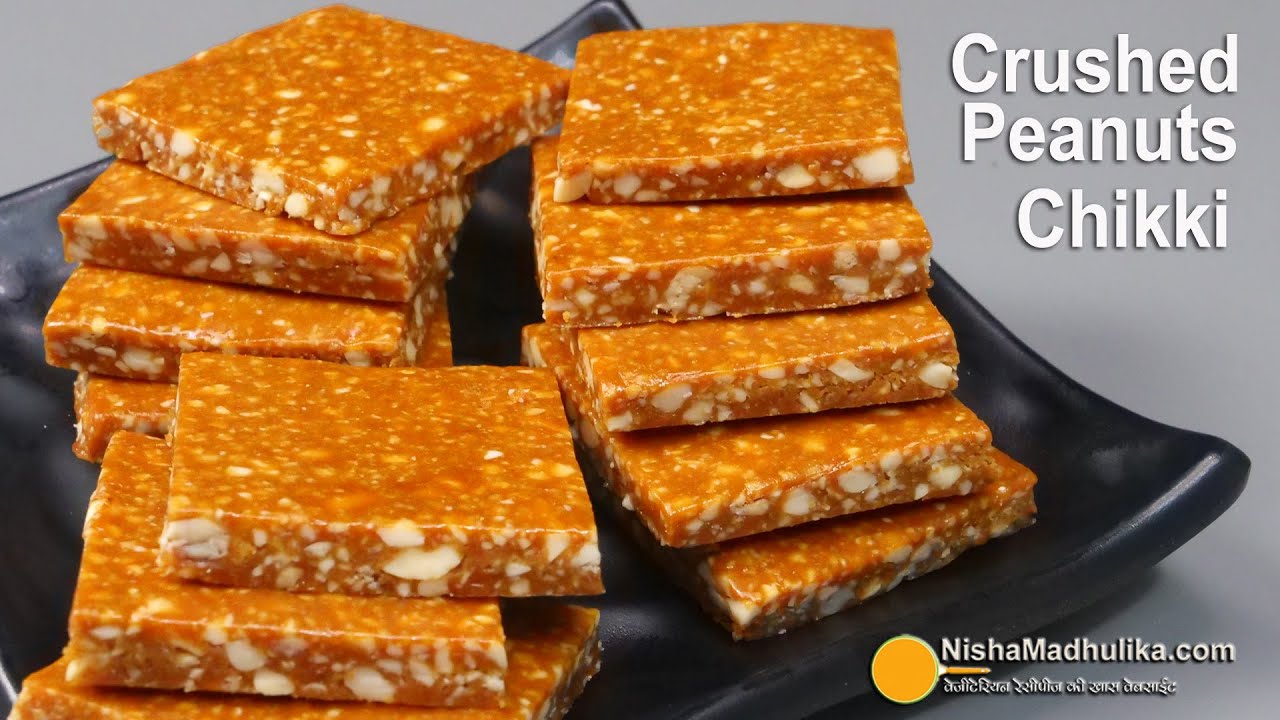 Crushed peanut chikkis are as delicious as whole peanuts chikkis and are enjoyed, especially during winters. The preparation requires similar ingredients as the peanut chikki recipe, but here we crush the peanuts coarsely. Let us get started!
Ingredients for Crushed Peanut Chikki
Peanut - 1 Cup, roasted (160 grams)
Jaggery - 1 cup (200 grams)
Desi Ghee - 1 tsp
Crushed Peanut Chikki Recipe
Take 1 cup of roasted peanuts and grind them coarsely in a mixer. You can either use store-bought roasted peanuts or roast them at home. Take coarsely ground peanuts out in a bowl.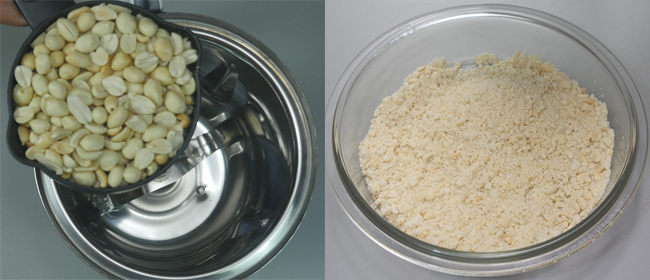 Add 1 cup crushed jaggery and 1 tsp of ghee to the Kadai. Melt the jaggery over medium heat while stirring constantly. Once the jaggery melts and you see foams in it, check the syrup.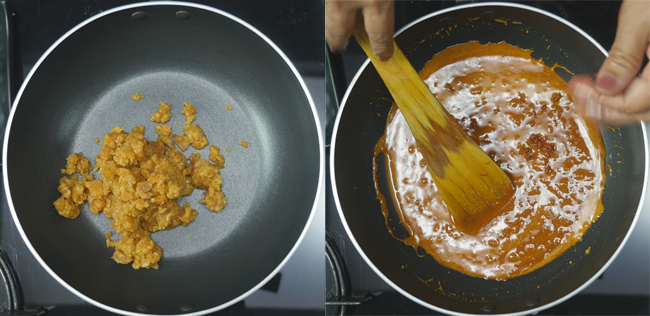 To check, take a bowl of water and add a few drops of syrup to it. If the drops turn out to be rubbery after cooling, then cook the syrup over low heat for a minute and check again.
When the drops become solid and crunchy, our syrup is ready. Turn the flame medium, and mix crushed peanuts powder in the jaggery syrup.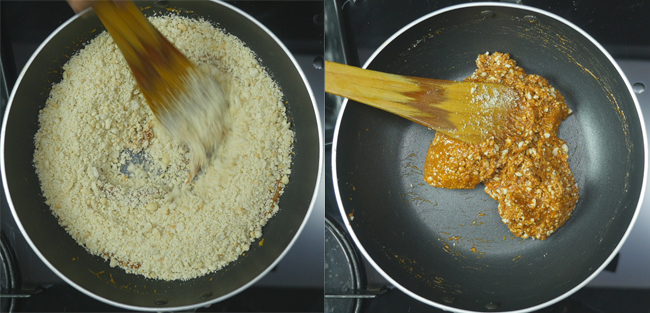 Grease a board with ghee and spread the mixture on it. Apply a little ghee to the rolling pin and roll the mixture in a square shape. Make sure the chikki mixture has 1/4 cm of thickness.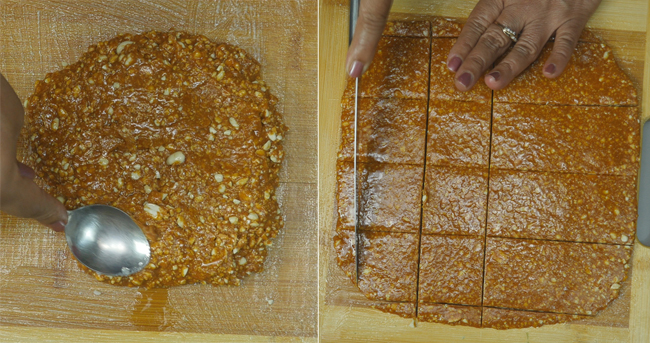 Once the mixture cools slightly, make cut marks as you please and leave the mixture for 30 minutes to set. Do this step before the mixture cools down, as it won't be easy to mark cuts after it cools down completely.
After 30 minutes, separate the chikki pieces and take them out on a plate. Crushed peanut chikkis are ready to be served. Store the chikis in an airtight container and enjoy them for 2-3 months.
Crushed Peanut Chikki | मूंगफली की सॉफ्ट चिक्की । शेंगदाणा चिक्की | Soft Peanut Chikki with Jaggery

Tags
Categories
Crushed Peanut Chikki Recipe
Nisha Madhulika
Rating:

5.00

out of

5