Spicy Kukure Recipe | How to make Kurkure at home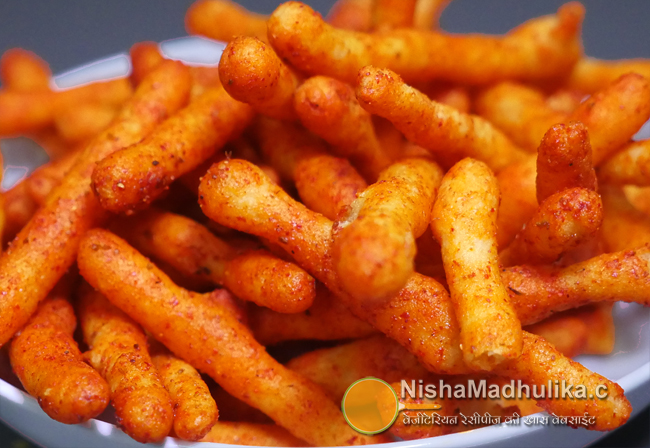 When the clock ticks at 4 o'clock, you find yourself craving for some snacks. Time for a healthy homemade snack with a cup of tea, right? Today we are here with Kurkure Namkeen Recipe to make your evening delightful.
Ingredients required for Kukure Recipe:
Poha (Flattened rice) - 1 cup (70 grams)
Chickpea Flour (Besan) - ¼ cup (30 grams)
Arrowroot/ Ararot - ¼ cup (30 grams)
Salt - ½ tsp
Chaat Masala - 1 tsp
Kashmiri Red Chilli - 1 tsp
How to prepare Kukure at home?
To make crispy and crunchy Kurkure, we need 1 cup of flattened rice (Poha). Clean the Poha properly and grind it. After we ground the Poha measure the quantity of Atta, it will be less than ½ a cup.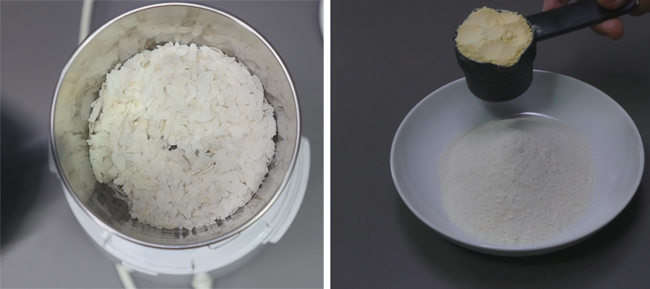 Add ¼ cup of Besan/chickpea flour in the Poha atta, this will enhance the taste of the kurkure. Mix the Poha atta and Besan well. Next prepare a dough of the flour.
Heat a pan and add 1 cup of water in it. Add less than ½ a tsp of salt (or as per your taste), and let the water boil. Once the water starts boiling, turn off the stove. Now add the flour in the water while stirring it with the other hand.
Suggestion: Take 1 cup of water for 1 cup Poha. Water will be equally proportioned to the Poha.
Mix it properly and avoid the formation of lumps. When the dough is ready, leave it for 5 mins to swell up.
[After 5 mins]
Take the dough out on a plate and spread it to cool down. Add ¼ cup of arrowroot (Araroot) in the dough to make it hard, also it will make kurkure crunchy.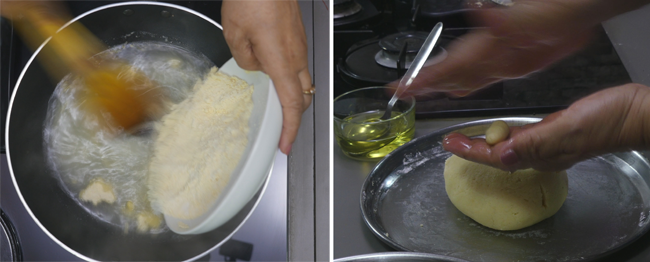 Alternative: You can use cornflour instead of arrowroot.
Once the dough cools down, start kneading it with your hand. Take a little amount of oil in your hand before kneading it. Knead it for 4-5 minutes to make it smooth.
Make sure you knead the dough well. It has to be very smooth with no cracks. The bad dough can cause the Kurkure to explode when you fry them.
Let's start making kurkure. Take a small quantity of dough, roll it with fingers and increase their length. Roll and shape the whole dough.
It's time to fry kurkure. Heat the oil in the pan, the oil should be medium hot. Start frying when the oil is medium hot, the flame should be medium too.
Important: Make sure the oil is not too hot. If the oil is very hot, the Kurkure will explode. The gas stove should be on low flame. Also, cover the Kadhai with a thali to protect yourself from hot oil droplets.
Add all the kurkure in the pan and cover the mouth with a lid. Fry them on medium heat until they turn golden brown and crunchy. When the crust of kurkure has slightly roasted the chance of exploding is very low.
When the kurkure are ready, take them out on a sieve.
Suggestion: Use a sieve to discard extra oil. The kurkure will take 10-12 minutes to get fried.
The fried kurkure only had salt, now we will add spices. To spice up the kurkure, take 1 tsp of chaat masala as it already contains all types of spices.
Tip: If your child does not eat spice things, you can give them this fried kurkure without spices.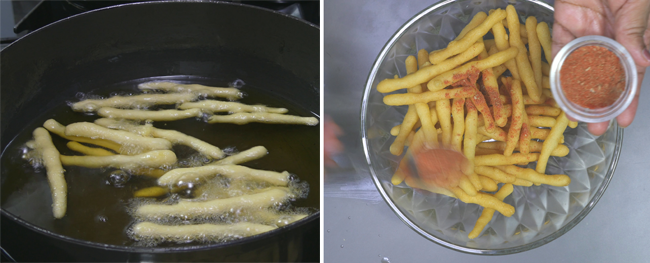 To make kurkure spicy, take 1 tsp of Kashmiri red chilli powder (as per your taste). Mix the red chilli powder with chaat masala, add the masala to kurkure, and mix well.
Crunchy and crispy kurkure Namkeen is ready to be served. Prepare them at home, let them cool down, and store them in an airtight container. This way you can enjoy your Kurkure Namkeen for a month.
Safety Tip:
1. Make sure to add the required amount of water e.g., for 1 cup of flour use 1 cup water.
2. Do not make the dough moist else they will explode while frying.
3. Cover the Kadhai or pan with a lid or plate to avoid popping of hot oil droplets.
4. Hold the lid above the kadhai while stirring and turning the kurkure to protect your face against popping droplets of oil (in case).
कुरकुरे जो एकदम कुरकुरे बनें । How to make Kurkure at home | Spicy Kurkure Recipe 2.0

Tags
Categories
Spicy Kukure Recipe | How to make Kurkure at home
Nisha Madhulika
Rating:

5.00

out of

5