Spicy Green Peas Pickle Recipe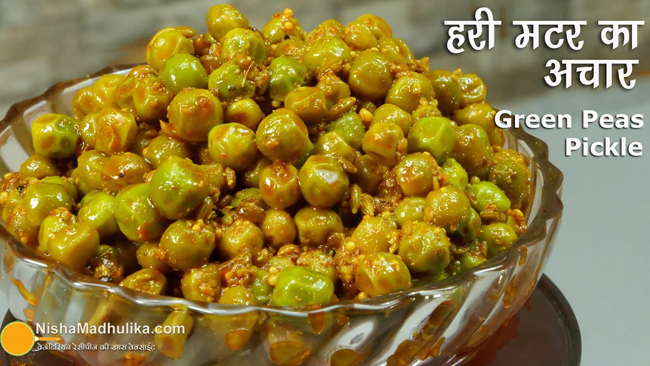 When green peas are in season, the best you can come up with is a 'spicy green peas pickle recipe.' This wonderful pickle recipe is not only easy but gets ready in a jiff. You can even store for quite long. So, let's get started.
Ingredients for Green Peas Pickle
Peas - a little more than 2 Cup
Sugar - 1 tsp
Coriander Seeds - 1 tbsp
Fennel Seeds - 1 tbsp
Cumin Seeds - 1 tsp
Fenugreek Seeds - 1 tsp
Carom Seeds - 1 tsp
Black Pepper - 10 - 12
Yellow Mustard - 1 tbsp
Mustard Oil - 1/2 Cup
Asafoetida - 1 pinch
Black Cumin Seeds - 1/2 tsp
Turmeric Powder - 1 tsp
Red Chilli Powder - 2 tsp
Salt - 2 tsp
Black Salt - 1 tsp
Vinegar - 2 tbsp
Green Peas Pickle Recipe:
Boil 3 cups of water in a cooking vessel. Add 1 tsp of sugar to water after a boil and allow the sugar to dissolve. Add green peas to the water and boil them for 1.5 minutes.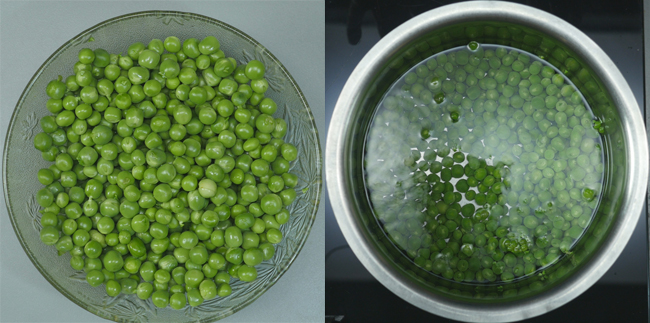 Turn off the flame and transfer the peas to a strainer to drain out water. Take a bowl of water with ice cubes and put green peas in the water. keep them in cold water for 2-3 minutes.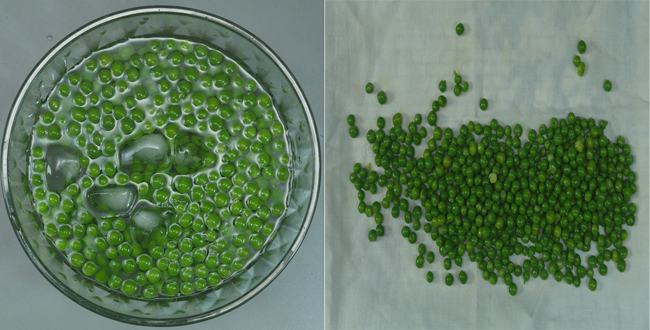 Strain the peas, spread them on a cloth, and wipe them to dry completely. You can also keep them under the fan for 15-20 minutes. Next, to prepare masala for pickles, heat a pan.
Dry roast 1 tbsp of dry coriander seeds, 1 tbsp of fennel seeds, 1 tsp of cumin seeds, 1 tsp of fenugreek seeds, 1 tsp of carom seeds, and 10-12 black pepper for 1 or 1.5 minutes.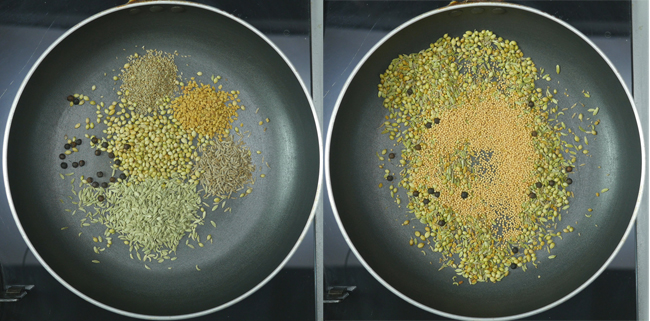 Add 1 tbsp of mustard seeds and roast it for 15-20 seconds. Turn off the flame and grind the masala coarsely once cool down. Heat 1/2 cup of mustard oil in the pan till it smokes. Once hot, turn off the flame and allow it to cool slightly.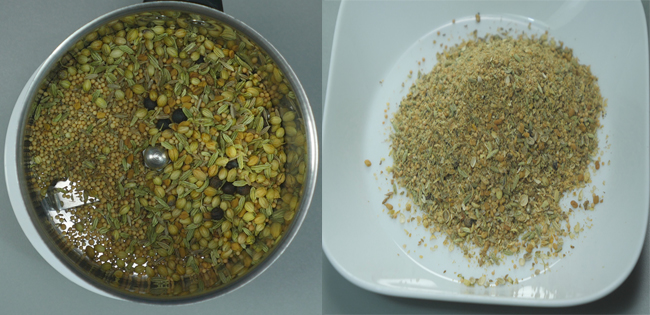 Add 1 pinch hing and 1/2 tsp of black cumin seeds (Kalonji) to the oil. Take peas in a bowl and add coarsely ground spices to it. Mix 1 tsp of turmeric powder, 2 tsp of red chili powder, 2 tsp of salt, 1 tsp of black salt, and the hot oil in the masala.
Pour 2 tbsp of vinegar into the pickle and mix well. Green peas pickle is ready. You can have it instantly but the real taste of pickle will come out after keeping it for 2 days.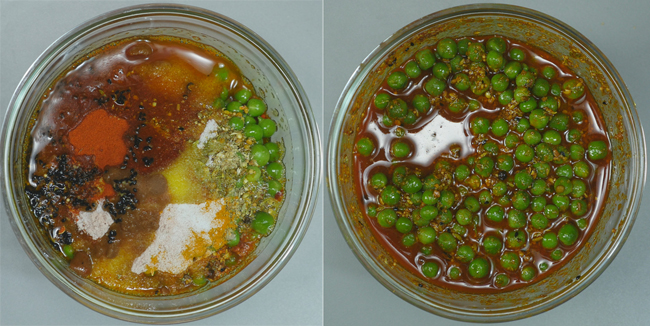 So, cover the pickle and leave it for 2 days and stir it once a day. Store the pickle in a glass, ceramic, or any food-grade plastic container after 2 days.
Spicy green peas pickle is ready to be served. Use a dry and clean spoon to take out the pickle and ensure your hands are dry too. This pickle can last for more than 6 months. So, prepare and enjoy!
हरी मटर का अचार, लम्बी शेल्फ लाइफ वाला । Spicy Green Peas Pickle Recipe । Fresh Matar ka Achar

Tags
Categories
Spicy Green Peas Pickle Recipe
Nisha Madhulika
Rating:

5.00

out of

5