Amla Launji Pickle Recipe | Piquant Gooseberry Pickle Recipe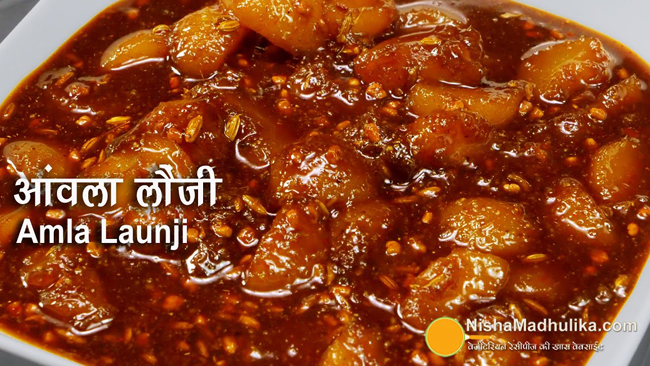 Alma is a wonder fruit packed with benefits usually available during winters. You can prepare amla Launji, a chatpata as in piquant gooseberry pickle when amlas are in abundance.
It is easy to prepare and delicious. So, let's get straight to the recipe.
Ingredient Required
Indian Gooseberry - 250 gms
Mustard Oil - 2 tbsp
Fenugreek Seeds - 1 tsp
Fennel Seeds - 1 tsp
Asafoetida - 1 pinch
Ginger - 1 tbsp, grated
Turmeric Powder - 1 tsp
Coriander Powder - 1 tsp
Fennel Powder - 3 tsp
Cumin Powder - 1/2 tsp
Red Chilli Powder - 1 tsp
Garam Masala - 1/2 tsp
Salt - 1 tsp
Black Salt - 3/4 tsp
Jaggery - 3/4 cup (150 grams)
Amla Launji Pickle Recipe
Pour 2 cups of water into a cooking pot and bring it to a boil. Take 250 grams of medium size gooseberries (amla) and drop them in the boiling water.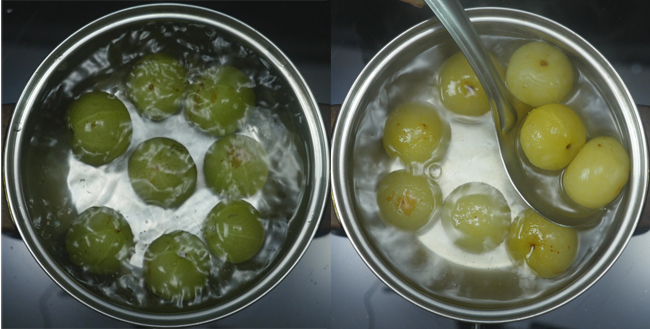 Cover the cooking pot and cook the gooseberries over low medium heat till firm. After 10 minutes, insert a knife inside a gooseberry to check. If it goes in easily that means they have turned firm.
Take the gooseberries out and break them into pieces once cool down. Now to prepare amla pickle, take a kadhai. You can use steel, non-stick, or hard-anodized Kadai. Avoid using aluminum Kadai for preparing an amla pickle.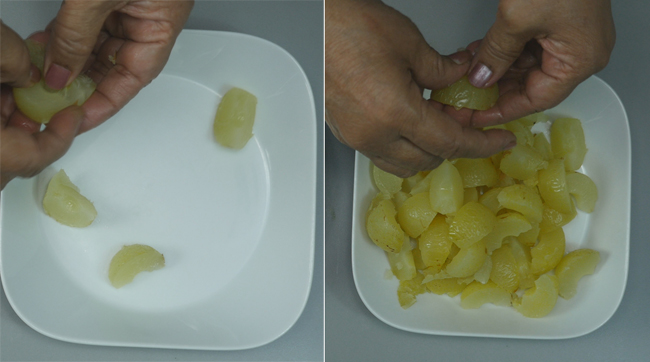 Add 2 tbsp of mustard oil to the Kadai. You can use sesame oil as well and both are good for preparing pickles.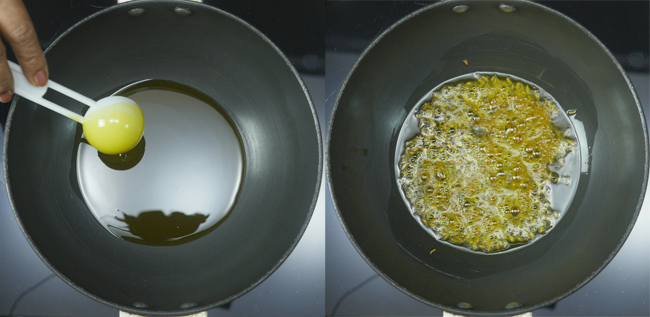 Add 1 tsp fennel seeds and 1 tsp of fenugreek seeds to the hot oil. Roast the spices over low heat to avoid burning.
Add 1 pinch hing, 1 tbsp of grated ginger, amla pieces, 1 tsp of turmeric powder, 1 tsp of coriander powder, 3 tsp of fennel powder, 1/2 tsp of jeera powder, 1/2 tsp of garam masala, 1 tsp of red chili powder, 1 tsp salt, and 3/4 tsp of black salt to the pan.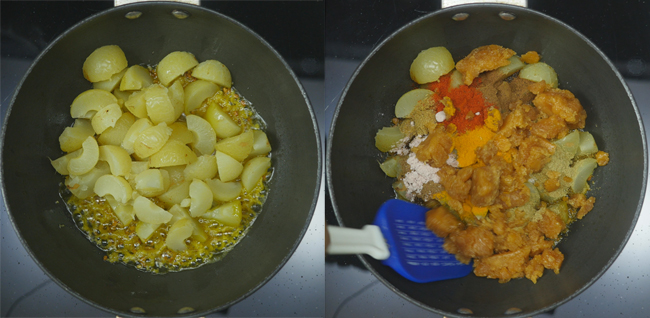 Now, add 3/4 cup of dashed jaggery to the masala for sweetness and mix well. Cook the masala over low heat for 5-6 minutes till the jaggery melts. Make sure to stir the pickle at intervals.
Jaggery has melted and amla has released the juice too. The pickle's mixture has turned runny so cook it till it becomes thick.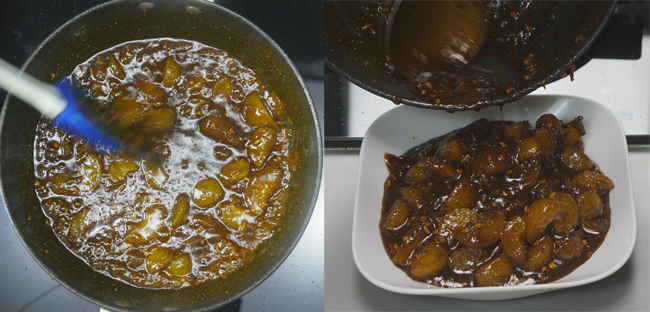 Once the mixture turns thicker, turn off the flame and take it out in a bowl. Set it aside for 2 days and Khatta-meetha amla pickle is ready.
You can store it in a glass container or any food-grade container and enjoy it for a year.
आंवला लौंजी, इम्यूनिटी बढाने के लिये । Sweet amla pickle- Gooseberry pickle- Immune Boosting Recipes

Tags
Categories
Amla Launji Pickle Recipe | Piquant Gooseberry Pickle Recipe
Nisha Madhulika
Rating:

5.00

out of

5