Sama Rice Vada Recipe: Navratri Special Food for Fasting
With ongoing Navratri celebration people observing fast, we have brought you the Navratri special recipe 'Sama Rice Vada' that you can have during fasting. Sama Rice vada is an easy yet delicious recipe. So, let's get onto it.
Ingredients for Sama Rice Vada:
Barnyard Millet (Samvat) - 1/2 Cup (100 grams)
Curd - 1/2 Cup
Ginger - 1/2 tsp, grated
Green Chilli - 2, finely chopped
Black Pepper - 1/4 tsp, coarsely ground
Rock Salt - 1/2 tsp
Cumin Seeds - 1/2 tsp
Coriander Leaves - 2 tbsp
Carrot - 2-3 tbsp, grated
Oil for Frying
Sama Rice Vada Recipe:
Take ½ cup of Samvat rice and wash it 3times with clean water. Next, put the rice in the mixer jar.
Take ½ cup of curd to blend the rice into a fine mixture. Do not add the whole ½ cup of curd in the mixer at once. Add some curd to the mixer and blend and repeat until the entire ½ cup of curd is well-blended with rice.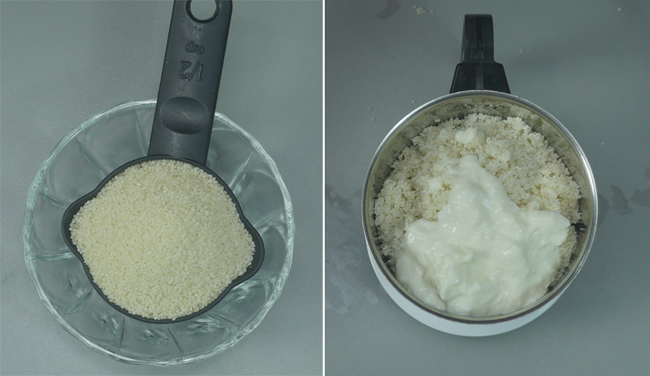 Pour rice and curd mixture into a pan and mix 3/4 cup of water into it. Now add 1/2 tsp of rock salt (or as per your taste), 2finely chopped green chili, 1/2 tsp of grated ginger, 1/4 tsp of crushed black pepper, 1/2 tsp of jeera to the mixture, and mix well.
Cook the mixture over high heat till it thickens. Make sure not to stop stirring; otherwise, lumps will form in the rice mixture.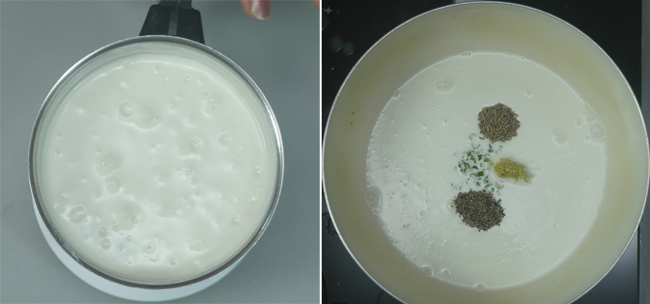 After 2 minutes, the mixture will start becoming thicker, then turn the flame to low-medium and cook the mixture while stirring continuously. We want the mixture to attain dough-like consistency.
After 5 minutes, turn off the flame and add 2 tbsp of finely chopped green coriander to the mixture. Transfer the dough to another plate and allow it to cool.
Once the dough cools, apply a little oil to your hand and knead the dough. Next, we will start preparing the Vadas.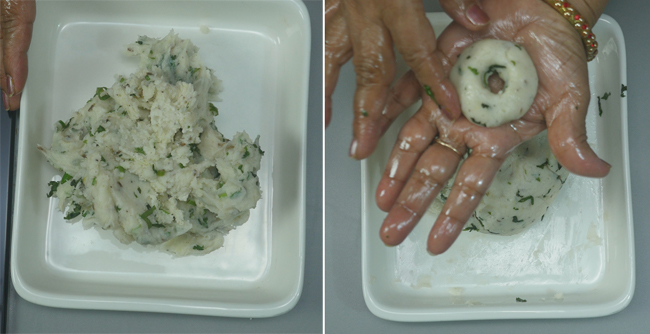 Apply a little oil to your hands, take out a portion of the dough (of about lemon size), and roll it between your palms. Flatten the dough to give Peda shape and make a hole at the center. Likewise, prepare all the Vadas.
Heat the oil in the Kadai for frying. We need medium-high hot oil for frying, and the flame should be medium-high too. Drop the Vadas in the pan for frying and fry them for 2 minutes without touching.
When the Vadas are lightly-fried, turn them upside down and fry them from both sides till golden brown. Once golden brown, take them out on a plate and fry the remaining Vadas similarly.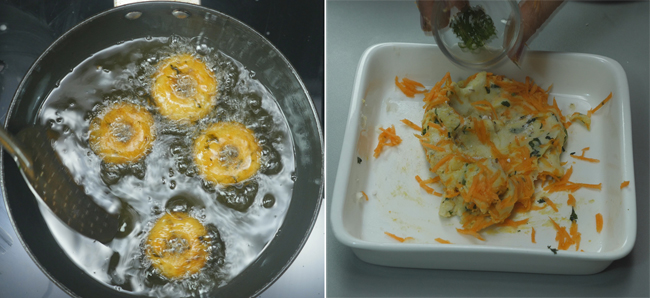 Vegetable Vada:
To prepare Vegetable Vadas, add 2-3 tbsp of grated carrot, a little salt, green chili, and mix everything properly. Divide the dough into 4equal parts and prepare the Vada similarly as before.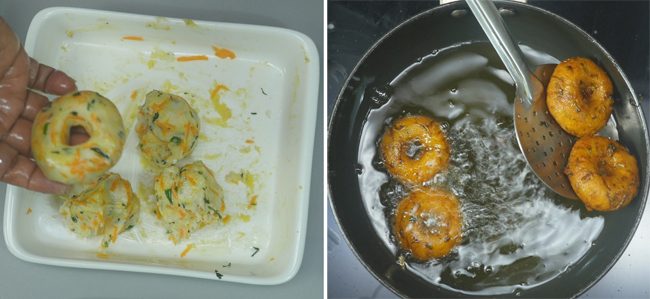 Alternative: You can add any veggie of your choice that you eat during fasting, such as lauki, Kadu, etc.
Fry up all the Vada; each batch will take 7-8 minutes. Samak rice Vadas are ready to be served. They are soft and crispy. Serve the Vadas with fasting green chutney or any dip of your choice.
समा चावल के फराली बडे़ - नवरात्रि रेसिपी । Sama ke Chawal ki Tikki | Samo Vada | Vrat ka khana

Tags
Categories
Sama Rice Vada Recipe: Navratri Special Food for Fasting
Nisha Madhulika
Rating:

5.00

out of

5