Everything About Moth Bean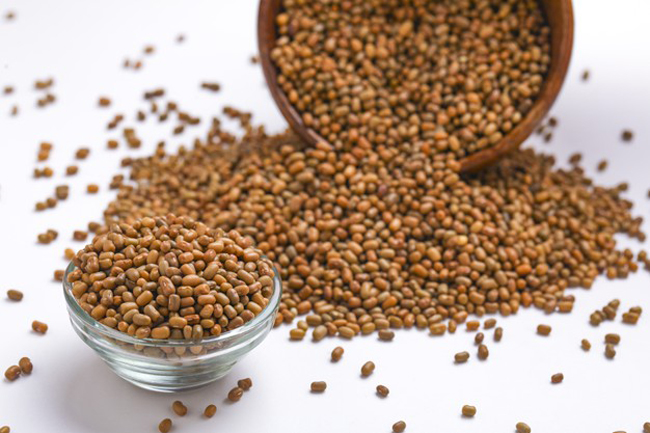 Moth bean, also known as Moth dal, Matki, or Vigna Aconitifolius, is predominantly an Indian crop. Moth bean is a crop for both human consumption and a fodder crop (cattle food).
Whole or Split Moth dal is cooked as Matki and fried to prepare savory snacks like Dalmoth Namkeen. You can also enjoy sprouted Moth as Chaat, which is healthy as well as delicious. Moth beans are ground into flour and used for preparing idli, dosa, or other types of south Indian dishes.

As for, how does it look? Well, it has a rectangular bean-like shape, available in different colors such as yellow-brown, whitish-green, and mottled with black.
For more recipes related to Moth dal, please refer to our website or youtube channel. Look for recipes such as Sprouted Moth Chaat, Matki, Dalmoth Namkeen, etc.

Health Benefits of Moth Bean:
Moth Beans are considered beneficial for health. It is a rich source of nutrients such as minerals, vitamins, calcium, protein, etc. Let us discuss such health benefits.
Like other lentils, Moth dal is also a rich source of protein, which helps in building and repairing the muscles. Moth Bean is beneficial for those losing weight as the dal is a rich source of protein.
A healthy immune system can fight any bacteria, fungus, or virus-based illness, and we know it better now (due to the COVID crisis). Moth beans have loads of nutrients, which promotes the immune system's wellbeing and helps to fight off illnesses.
There are a lot of factors causing stress which directly or indirectly impact our body. Consuming Moth dal on daily bases can reduce the impact of stress due to the presence of zinc in it.
The presence of fiber in the Moth dal promotes healthy bowel movement and reduces the chances of chronic illnesses like heart disease, high cholesterol, etc.
Why give up a jackpot for no reason! What Jackpot? Obviously, I'm talking about Moth dal. It is offering so many health benefits, plus the dishes prepared from this dal is way too delicious. Visit our website or youtube channel to learn about various Moth dal recipes and dishes.

Tags
Categories
Everything About Moth Bean
Nisha Madhulika
Rating:

5.00

out of

5