Yogurt Recipe | Fresh Fruit Yogurt Recipe
Yoghurt and Greek yoghurt are edible which are healthier to eat. Yoghurt is smoother in its texture whereas curd is thick. Yoghurt is made up of two bacteria and curd is made up of one bacteria.
Ingredients for Greek Yogurt
Full cream milk - 1 litre

Yoghurt - 2 tbsp

Fruits - According to taste
How to make Greek Yogurt
Take a litre of milk in a vessel and boil it. After it starts boiling, turn the flame to low and cook for 5 minutes. After 5 minutes, pour it in a vessel and decrease its temperature. Add 2 to 2 teaspoons of homemade yogurt to it. Cover and place it in a warm place for 4 to 5 hours. The yogurt will ferment after 5 to 6 hours.
For greek yogurt
Take a bowl, place a strainer over it and spread a cotton cloth over it. Add yogurt to it, close it and keep it aside for 30 to 45 minutes. The greek yogurt is ready after 45 minutes.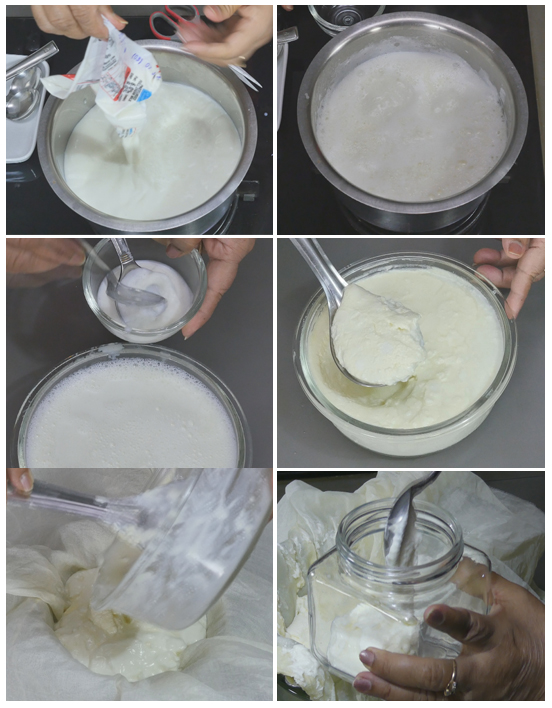 For flavoured greek yogurt
Add a teaspoon of frozen mango pulp to it and mix well. The mango yogurt is ready to be served. Add some chopped blackberry along with a teaspoon of honey to it and mix well. The blackberry yogurt is ready to be served.
Add some frozen pineapple to it and mix well. The pineapple yogurt is ready to be served. Add 1 to 2 teaspoon of mix fruit jam to it and mix well. The mixed fruit jam flavoured is ready to be served.
Store it in a container in the refrigerator and consume for 8 to 10 days. Take it out in a bowl, mix some honey, chopped mango, blackberry, pineapple or any desired fruit to it. You can even add fruit jam to it and serve it.
Suggestions
1- You can drink whey water as it is very beneficial for health.
Yogurt Recipe | ग्रीक योगर्ट एवं फ्रूट योगर्ट कैसे बनायें. | Fresh Fruit Yogurt Recipe

Tags
Categories
Yogurt Recipe | Fresh Fruit Yogurt Recipe
Nisha Madhulika
Rating:

5.00

out of

5