Ararot | Arrowroot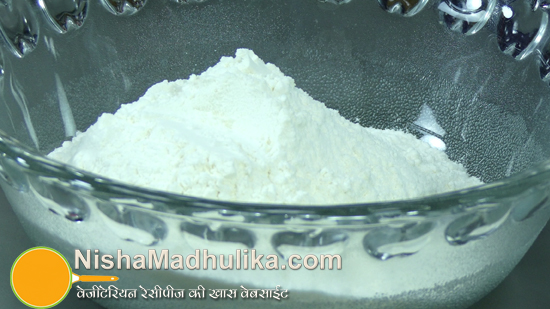 Araroot Arrowroot
Araroot is a form of starch which is obtained from the root of Araroot plant. It is white color and powdered in appearance.Araroot is gluten free. It is speacially benefiall for those who are allergic to gluten.
Araroot is known by the following names in other languages such as araroot in hindi, araroot, bilayati, tikhur, in marathi as araroot,aroroot,twakshir in bengali,Tawkar and araroot in Gujrati and Arowroot.
How is Araroot obtained
Take out the Araroot plant with its root, wash it well and remove the skin, Grind it well and make pulp from it. Wash this pulp well so that the fibres are separated. Throw away the fibres, sieve and keep the white starch.
How to store Araroot
Keep Araroot in an air tight container.
Do not let any moisture in the Araroot.
It turns bad when moist.
Keep it dry whenever you use it.
Use dry and clean spoon to use it.
Precautions while buying Araroot
While buying Araroot make sure you take care of a few things, as there is a lot of adulteration in it. Things like potatoes, rice, sago pearls etc are finely ground and sold as Araroot. It is advised that you buy from a trusted brand and inspect it well for adulteration while you buy it.
Where to find Araroot
You can easily find Araroot at any grocery store. You can even purchase it online.
Culinary uses of Araroot
Araroot is mostly use for binding or for thickening. If you make koftas and add araroot to it and bind then they won't break. It becomes covenient to fry them. It is also used for making sweets such as Gulab jamun and chena.
Araroot is also used in gravy sauce, etc to thicken them, It is mostly used in manchurian gravy.
Use of Araroot in our recipes
Chena Rasgulla
Paneer Kofta

Tags
Categories
Ararot | Arrowroot
Nisha Madhulika
Rating:

5.00

out of

5