Besan ke Gatte ka Achar/Besan Gatte Pickle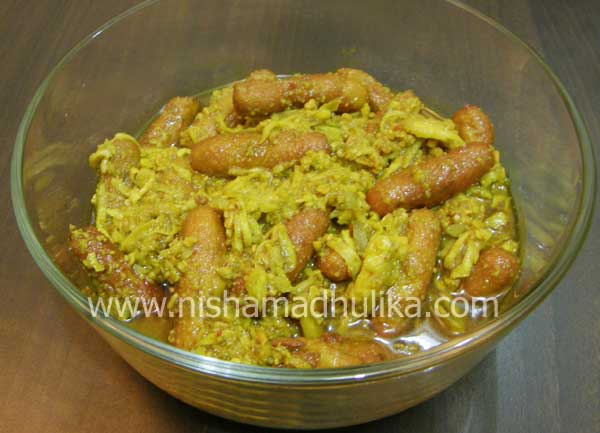 You must have definitely tried Besan ke Gatte ki sabzi, Besan ke Gatte ka Pulao. Have you prepared Besan ke Gatte ka Achaar/Pickle? So let us prepare this pickle.
हिन्दी में पढिये : Besan ke Gatte ka Achar/Besan Gatte Pickle
- Ingredients for Besan Gatte Pickle
Gram flour(besan) - 200 grams(1 cup)
Unripe mangoes - 400 grams or 3
Mustard oil - 300 grams (1 1/2 cup)
Heeng(asafoetida) - a little amount (equal to 1 gram)
Turmeric powder - 1 tbsp
Methi(fenugreek) Seeds - 1 tbsp
Ajjwain(carom seeds) - 1 tbsp (crushed)
Saunff(fennel) - 2 tbsp (crushed)
Salt - 2 tbsp ( 40 grams)
Red chilly powder - 1 tsp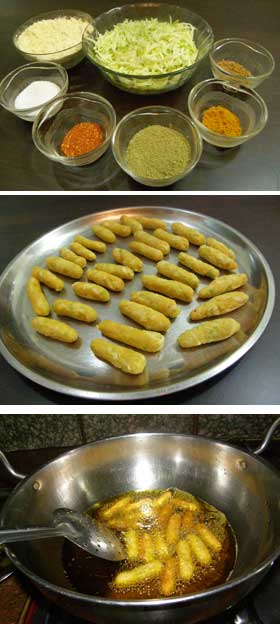 - How to Make Besan Gatte Pickle
Wash unripe mangoes, dry them then peel and grate them.
Filter gram flour and mix grated mangoes to make gram flour Gatte, add salt to taste and 1/4 tsp red chilly powder to the mixture then mix well. Now give this mixture the shape of Gatte and keep on a plate.
Pour oil in a frying pan(kadhai) and heat, put these Gatte(as many can fit in the pan) in hot oil. Fry them on a low flame till Gatte turn golden then take them out on a plate. Similarly fry all the Gatte golden. Let us prepare pickle till Gatte cool off.
Add all of the oil to the left over oil in the pan. Turn off the gas once oil is heated, before the oil cools down put Heeng, turmeric powder, Ajjwain, Saunff, salt and red chilly powder one at a time and mix remaining grated mangoes and Gatte to these spices.
Gatte and mango pickle is ready. Fill pickle in a glass or plastic container after it cools down completely, delicious Besan Gatte Pickle will be ready within the next 3 days. Take out some pickle from the container with a clean and dry spoon whenever you want to eat it.
To make the pickle last for a year, it should be submerged in oil throughout.

Tags
Categories
Besan ke Gatte ka Achar/Besan Gatte Pickle
Nisha Madhulika
Rating:

5.00

out of

5