Recipe for Chat Masala powder – Chat Masala Powder Recipe, How to make Chat Masala Powder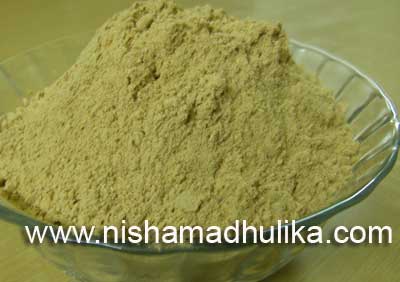 Everybody likes chat, but they are afraid to eat the market chat because it might not be hygienic. Even if we make chat at home, we still need the chat masala.
Even though this chat masala is easily available in the market, the home made one tastes far better and different. Let's make the Chat Masala.
इस पोस्ट को हिन्दी में पढ़ें
चाट मसाला
Ingredients for Chat Masala Powder
Cumin seeds – 100 gm
Asafetida – 3 to 4 pinch
Whole Coriander – 100 gm
Black pepper – 50 gm
Red chili – 10 gm
Tatri – 15 gm
Plain salt – 200 gm
Black Salt – 200 gm
How to make Chat Masala Powder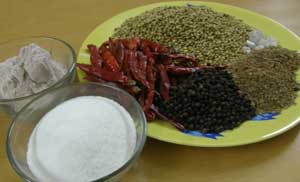 Roast the cumin seed and asafetida on a dry pan till they turn light brown. If the Tatri is in big pieces then break it into smaller pieces.
Grind all the spices along with salt in a grinder. Your chat masala is ready. You can store this chat masala in an airtight container for up to 6 months. You can use this chat masala in chat and also in salads, soaked chickpea, sweet corn etc.
Chat Masala Powder Recipe Video in Hindi

Tags
Categories
Recipe for Chat Masala powder – Chat Masala Powder Recipe, How to make Chat Masala Powder
Nisha Madhulika
Rating:

5.00

out of

5