Bati is a traditional recipe of the Rajasthan. Its fusion with maize flour makes it more amazing for...
Fried batti, mostly prepared in Brij area .i.e. Agra, Mathura, Firozabaad, is usually smaller in siz...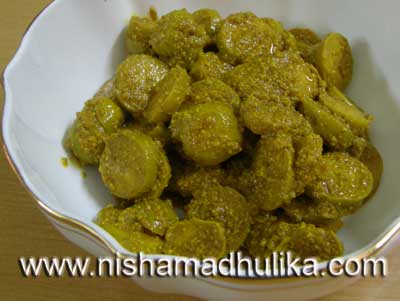 Chutney and pickle have a special place in Indian cuisine, if we serve pickle along with food then o...