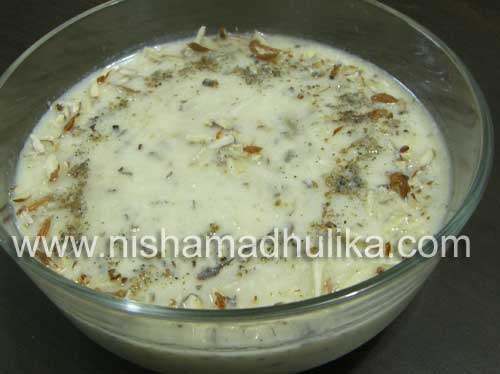 We always look forward to eat something cold and sweet after dinner, Coconut Kheer is a good option ...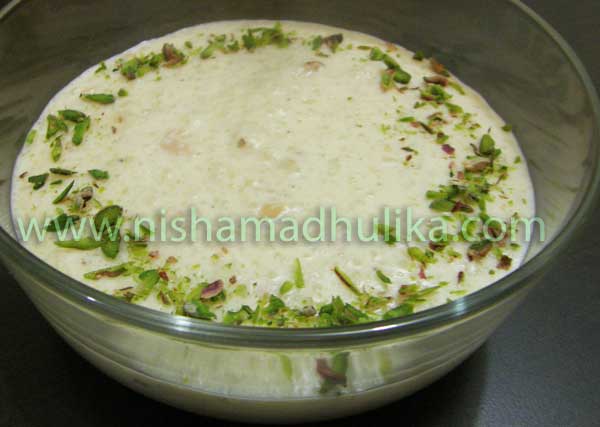 Phirni - as delicious it might be it is very easy to prepare as well. Phirni meaning Kheer of ground...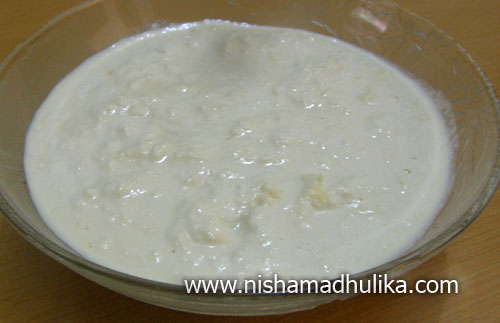 Rabri or Rabadi and Khurchan is mostly loved in North India. Khurchan of Khurja and Mathura's Rabri ...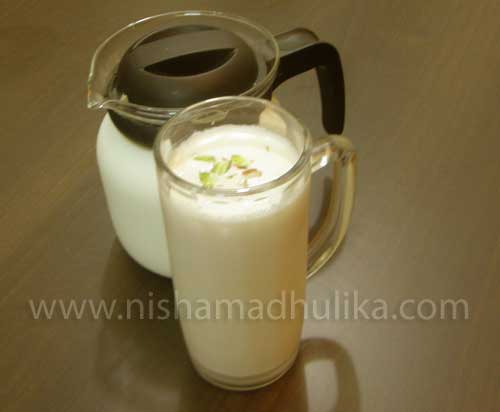 Almonds are good for health as well as mind. Children will like cold Saffron flavored milk in the su...